What an amazing event the Opening Ceremony looked, and we were just sat in an office! If you didn't get to see it then just imagine a sea of scouts that were cheering, waving flags and dancing around!
We managed to catch up on the interview with Isobel and Hannah Kentish our UK Youth Commissioner. Isobel was lucky enough to represent  the United Kingdom during the the flags ceremony! She said 'It was incredible and hearing all the cheers was unbelievable.'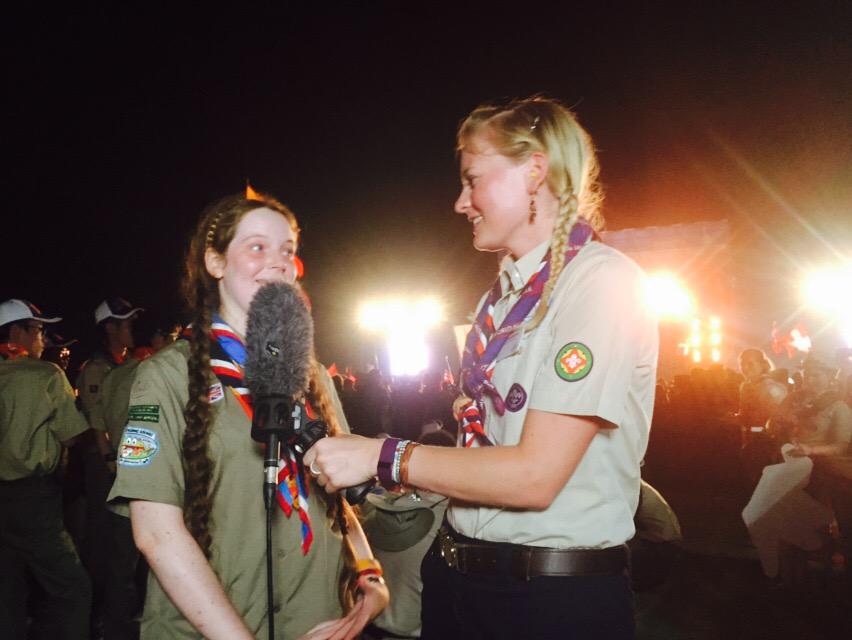 Speaking to our Deputy Youth Commissioner Jay Thompson, after the opening ceremony 'I was blown away by the opening ceremony. Such an amazing spirit of unity! 34,000 from 150 countries!
Here are a few of our favourite images from the opening ceremony! Thanks to everyone who keeps us updated with everything from Japan.